Five alternatives to bitcoin. Top 5 most rapidly growing cryptocurrencies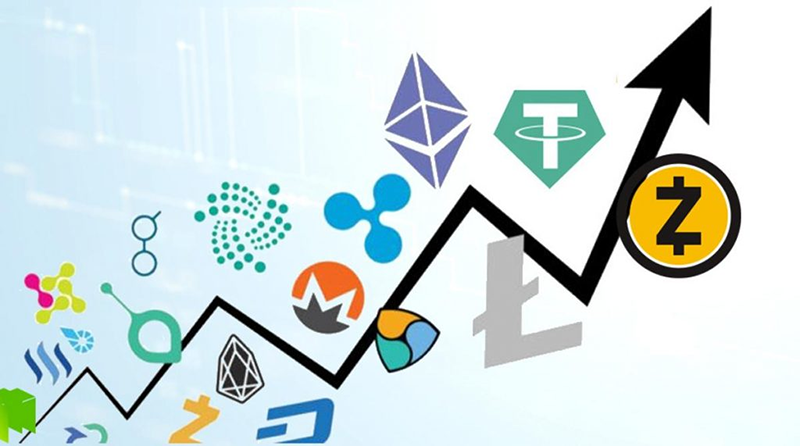 There are several explanations for why bitcoin has been constantly setting price records lately: if in February the price of the "coin" first exceeded $50,000, in March it already rose to $60,000, and the market capitalization of the world's most popular cryptocurrency exceeded a trillion dollars.
First of all, the rise in price is commonly associated with the consequences of the pandemic: developed countries have thrown out huge sums to support their citizens, which led to the depreciation of all world currencies. Against this background, cryptocurrency began to be perceived not only as a means of payment, but also as an instrument for investment. An example of such behavior was Elon Musk, whose company Tesla bought up cryptocurrencies for $1.5 billion, which a number of small investors perceived as a signal to action.
In addition, the scope of bitcoin itself has expanded. Visa (through its Crypto.com platform) and Mastercard began to work with it. PayPal allowed U.S. customers to use the cryptocurrency to pay. PayPal's announcement of its intention to purchase the cryptocurrency storage service alone triggered a jump in bitcoin's value of about 15%.
At the same time, no one is confident in predicting what will happen to bitcoin next. Some experts predict the growth in value of the cryptocurrency to $ 400 thousand, others believe the value of bitcoin inflated artificially, due to a confluence of factors that have provoked a feverish demand for it. Hence the fear: the rapid growth can be followed by a no less impressive collapse and panic rejection of the currency with appropriate consequences for its owners.
It is this fear that prompts potential cryptocurrency investors to diversify risks by using alternative cryptocurrency systems. However, this choice is not easy either: the variety of altcoins and very large fluctuations in their rates are poorly predictable. Too many factors influence the rate of certain cryptocurrencies, and none of them is backed by an influential structure, like a national bank, which could smooth out fluctuations. However, the very fact that currencies are highly capitalized creates a certain "safety cushion" in case demand drops. Therefore, when listing the main alternatives to bitcoin today, we first of all took into account those cryptocurrencies that had the highest capitalization rates according to Coindesk and Coinmarketcap websites.
1. Ethereum (ETH)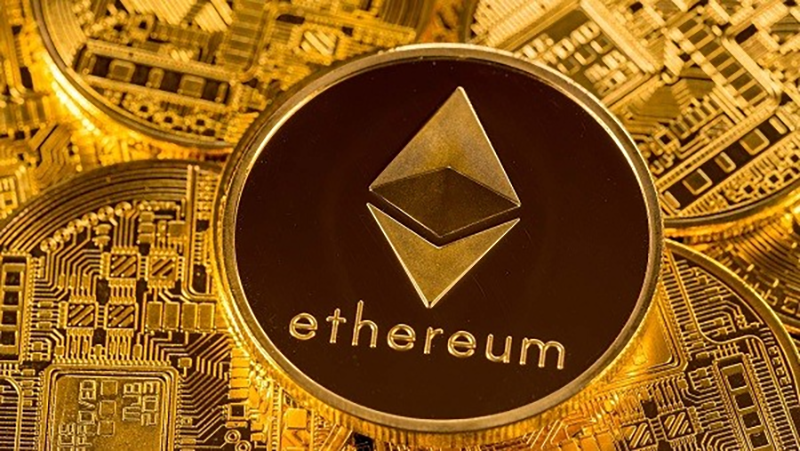 Market capitalization: $404 billion
Exchange rate: ~$3500
The number two traditional cryptocurrency after bitcoin. Ethereum has been proving its attractiveness throughout 2020: it entered the last year at around $170 and by the end of December rose to $730, jumping 400%. And since January 1, the coin made an even bigger jump, increasing its value threefold in three months. Note that during a short period of depreciation of all cryptocurrencies in February, Ethereum showed the lowest level of decline - only 14%. In addition, the currency's popularity was helped by the development of decentralized financial services (DeFi), which provide the opportunity to obtain loans secured by cryptocurrency. It is reported that during 2020, the amount of pledged currency increased from $3 billion to $13 billion. The explosive influx of market participants and capital to DeFi helps strengthen Ethereum's position as the leading altcoin.
It should be noted that the benefits of using this cryptocurrency were also appreciated by political regimes unfriendly to the U.S., which saw in the blockchain a way to circumvent sanctions imposed on them. Project founder Vitalik Buterin, although he lives mostly in Canada, meets regularly with Russian leaders, in particular discussing the idea of creating a "cryptocurrency. He has also seen Vladimir Putin, who, in Buterin's own words, "awakened an interest" in blockchain. Buterin's partner in the Ethereum Foundation, Virgil Griffith, was arrested by U.S. law enforcement in 2019 for lecturing about cryptocurrency to specialists from North Korea. The trial of the programmer is to be held in September and it is definitively unclear whether the sentence will somehow affect the circulation of cryptocurrency or its rate. Of course, it is unlikely that the U.S. government is able to ban the circulation of cryptocurrency, but it can guarantee serious trouble for its creators. This truth was once so well explained to Pavel Durov that eventually the creator of Telegram abandoned the development of his own crypto-asset and returned the money invested in it to investors.
2. Binance Coin (BNB)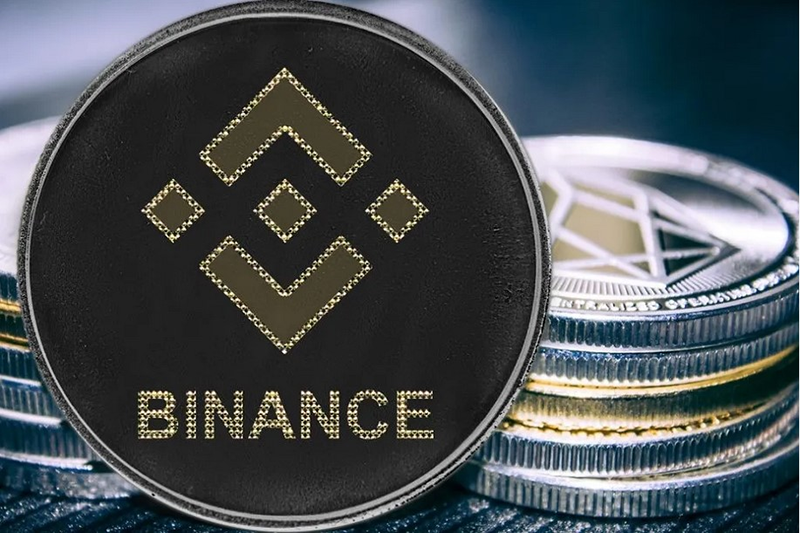 Market capitalization: $82 billion
Exchange rate: ~$500
The currency of the cryptocurrency exchange Binance, which is used to pay trading commissions as well as in exchange offerings on the Binance Launchpad platform is seen as an alternative to both bitcoin and Ethereum. BNB's growth comes on the back of its growing popularity in the DeFi space on the Binance Smart Chain blockchain.
Analysts note the stable build-up of Binance Coin liquidity over time, with no rapid ups and downs, seeing in this the absence of artificial inflating the value or the impact of a frenzy of demand on the currency. April 12, the value of the token Binance Coin reached a historic high - $ 638 (although at the beginning of March the currency was sold for $ 250), and the gap in capitalization with its main competitor - Ethereum record shrinking.
3. Stellar (XLM)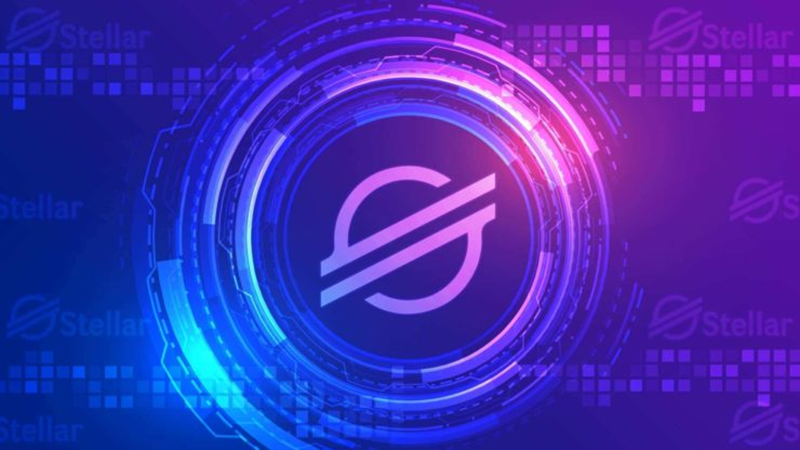 Market capitalization: $16 billion
Exchange rate ~ $0.7
XLM currency appeared in 2014 to support the activities of a network of financial products and services based on Stellar blockchain technology. The currency uses a protocol developed by Ripple Labs and is a so-called fork - a new currency created from existing code. Dozens of companies and financial institutions are now participating in it, and it has a user base of over 4.7 million people.
Also in early 2021, it was reported that the creators of Stellar signed a memorandum with the Ministry of Digital Transformation. The document provided for such areas of cooperation as the creation of a market of virtual assets in Ukraine and assistance in the creation of a digital currency of the National Bank. The Ministry of digitization suggested that Stellar Development Foundation will work in the country "as early as January", but since then there has been no news about the company's work in Ukraine. Perhaps it is waiting for a legislative solution to the unregulated issues in Ukraine related to the functioning of the cryptocurrency market.
In general, against the background of the rapid development of the Stellar network due to the growing popularity of this network and the conclusion of many partnership agreements with large companies, investing in XLM looks very promising. From November 2020 to the present time, this coin has grown by 700%, from $0.1 to $0.7 and, according to experts, has the potential for further growth.
4. Tron (TRX)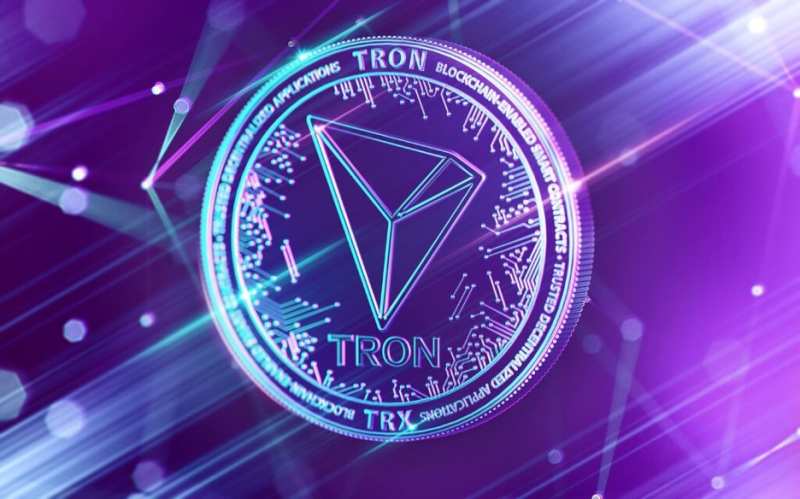 Market capitalization: $8 billion
Exchange rate: ~ $0.12
Singapore-based Tron Foundation's own currency came into existence four years ago, at the same time the company held one of its largest initial coin offerings, raising $70 million between August 31 and September 2, 2017, and the currency itself rose 2400% from $0.002 to $0.05 per Tron by the end of December of that year.
Tron founder Justin Sun is not limited to blockchain projects, having a stake in Samsung, bike-sharing company oBike, Chinese search engine Baidu. Tron developers are attracting new users to the network by betting on the introduction of NFTs, or non-interchangeable tokens, which are now considered one of the most promising technologies in the virtual marketplace. These tokens are unique, non-divisible and cannot be changed without the owner's consent, making the technology used to prove ownership of a specific object to which it is attached. Such virtual certificates of ownership are now most common in art and online games, and Justin Sun himself set an example in the use of the technology when he purchased an NFT token tied to a painting of Ocean front from artist Beeple (real name Michael Winkelman) for $6 million.
Another major investment by the Tron Foundation was the purchase of the San Francisco-headquartered Internet company BitTorrent Inc., whose products are used by more than 170 million consumers every month, and the BitTorrent Inc. protocol brings in 40% of the world's daily Internet traffic.
5. Ripple (XRP)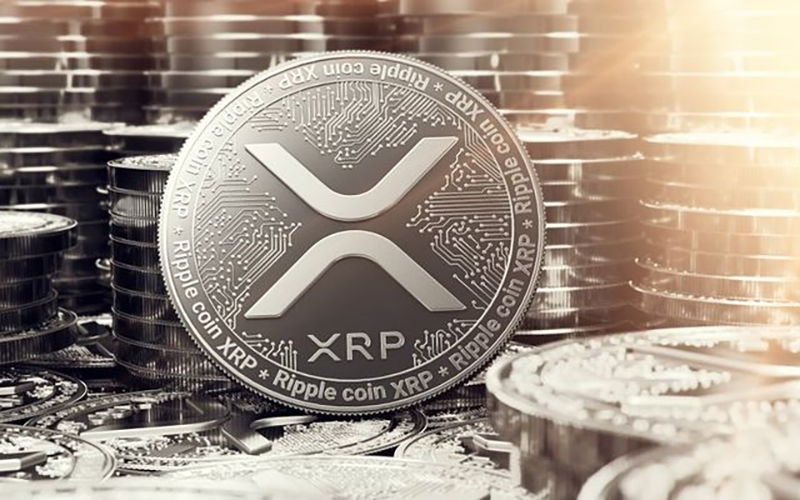 Market Capitalization: $53 Billion
Exchange Rate ~ $1.5
Lawsuits seem to be behind Ripple's payment system and it is actively catching up with the U.S. Securities and Exchange Commission (SEC) in a dispute. In December 2020, the SEC accused Ripple and its executives of raising more than $130,000,000 by selling unregistered securities under the guise of XRP coins. The cryptocurrency plummeted to $0.17 amid the proceedings, and Coinbase and several other U.S. cryptocurrency exchanges refused to work with it. However, after the SEC upheld the legitimacy of selling the tokens in March and exchanges returned to trading them, the rate rapidly went up and rose nearly tenfold in a few months.
Ripple is a digital payment and processing system created by U.S. technology company Ripple Labs. It aims to provide banks and payment systems with real-time and cost-effective tools for cross-border money transfers, potentially becoming an alternative to the SWIFT system. Accordingly, the XRP token is a cryptocurrency that exists only in the Ripple system. Unlike bitcoin, Ripple cannot be mined: there is a stable amount of 100 billion XRP in circulation. Also, while bitcoin and Ethereum were created to bypass the banking system, XRP, on the other hand, is positioned as an effective tool for financial institutions. More and more banks are increasing their investments in XRP along with other existing assets.