3 Important Services That Trading Platforms Should Provide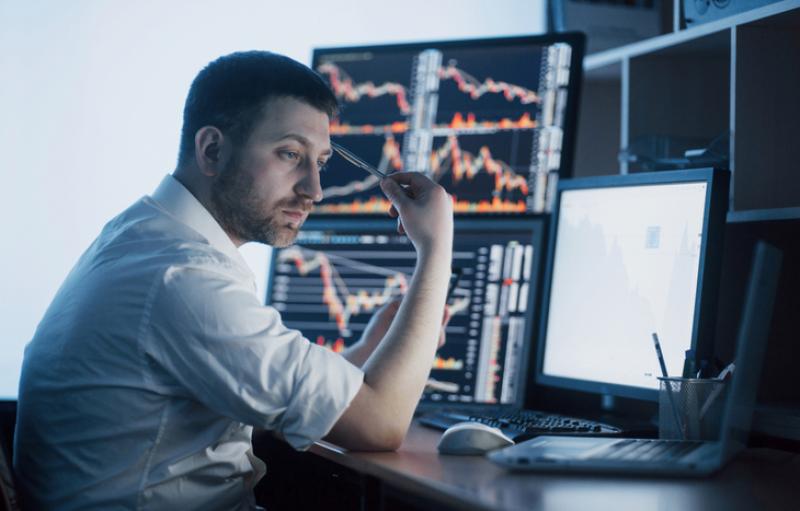 Online brokers have become a massive deal in the trading market, and they've given rise to the influx of investors willing to take the risk in crypto trading. Aside from the added convenience of being accessible at any time, there are many more added benefits of trading with an online platform.
Traders get to enjoy unlimited access to their online broker, quick and easy for opening, closing, and managing market positions. Investors also get offered several educational opportunities to learn more about crypto trading.
Truly trading cryptocurrencies is an investment opportunity that has become very popular, and over time it will continue to gain attention among the masses. For many, online trading platforms would be the first experience they have with buying and selling assets for profit.
Despite the size of the online trading market, it can be challenging to find an excellent place to trade crypto. This article intends to educate you on why you need to identify a suitable platform.
SERVICES A GOOD PLATFORM SHOULD PROVIDE
· SECURITY
This is one crucial feature that is used to determine which trading platform is better. It is hard to choose which crypto trading platform is the best. However, the security a platform can offer its users is a factor that will set it apart from other platforms.
Traders need to trust the platform they choose to trade with personal information, and the trading platform needs to ensure that this information does not fall into the wrong hands.
There are so many measures a platform can take to protect user information, and as a trader, you need to make sure that the platform you trade with has set these measures in place.
· LOCATION
Another vital service trading outlets should offer is availability. Some trading platforms may not provide this to their users for reasons like sanctions, varying local regulations, and many other reasons. When choosing an online trading platform, you need to confirm its availability in your country or state.
Make necessary research to find out the status of the trading platform of your choice, and be open-minded. It can be very disappointing to have your mindset on a particular platform to realize that it is not available to you because of location problems.
· CUSTOMER SERVICE
An excellent online trading platform should provide the necessary service you need to go about trading activities. Customer service is one essential feature that you do not want to ignore when picking a trading platform.
Crappy service cannot be satisfying to anyone, especially when you have complaints or issues you need to get resolved. This is why every crypto trader should be aware of the services their trading platform has to offer.
Information like this can be obtained from the reviews of other users, so take some time and go through these reviews to find out what people have to say about a particular platform before you commit to it.
Customer support should be dedicated, reliable, and attentive. You must read the support terms before choosing a platform. Some of these platforms may not reach the industry-standard level, and you'd better know what to expect.
You may not necessarily think these things to be essential or believe they should be a deciding factor on the platform you choose to use. Still, you need to understand that these are just a few key features you need to look out for when selecting an online trading platform. An online broker that can offer you all of this is Paragontraders.
WHY YOU SHOULD CHOOSE Paragontraders
1. This platform offers an easy and swift registration process, cutting down the long list of requirements and steps other platforms would request for new users.
2. Excellent customer service team available to handle any issues you might face. Paragontraders team is beneficial and patient with its users, so with Paragontraders, you can finally say goodbye to horrible customer service.
3. Automatic trading features are designed to execute profitable trade orders on behalf of the user. Paragontraders is committed to ensuring that users enjoy good service and make profits while trading.
4. Global boundaries do not limit Paragontraders, so if you have been trying to find a platform that works in your country, then look no further. Paragontraders is here for you.
5. Security of data is also a guarantee with this platform as protective measures have been put in place to protect users' information. This platform is also properly guarded and not susceptible to hackers.
This platform is one of the highly profitable crypto exchange platforms compared to other such platforms in the market today. It was built and regularly optimized by an elite cryptocurrency trader to achieve a more than 90 percent success rate. Its excellent features and services are what sets it apart from the rest.
Paragontraders offers its users a secure platform to trade crypto assets like bitcoin and ethereum and provides services that guide beginners on investing in cryptocurrencies. Upon registration, a specific wallet address gets created for each user through which traders can make deposits and trades to help trading activities move smoothly.
Its user-friendly interface is also another excellent feature Paragontraders offers its users. This is great for beginners who haven't quite understood the market thoroughly. It's also of great assistance to advanced traders to place an order or close a trade, which traders can do immediately on Paragontraders.
This platform is helpful and easy to navigate, offering additional charts and tools to boost the trading experience. Paragontraders is an online trading platform tested and trusted by many traders to provide them with the necessary services they need.
CONCLUSIONS
There's an unlimited amount of online trading platforms out there. However, choosing to trade with Paragontraders offers all the above, plus the confidence of knowing that you're dealing with one of the most trusted online brokers on the internet.
In our effort to fight crypto scams, you have to sign up with an invitation link from the website, so this way, we make sure we have a real and active community of traders.